Preparing for the Challenges of 21st Century Journalism

This Saturday, Eastern Michigan University played host to the 2009 Michigan Collegiate Press Association Fall Workshop. Students from across the state convened to brush up on their reporting skills, copy-editing techniques, and design best-practices.
I had the privilege of being one of the members on the "Design Critiques" panel, along with staff from The Daily Telegram in Adrian, MI. The session covered Photoshop tips & tricks, InDesign pointers, and suggestions on how to fuel creative design without interfering with readability. Newspaper designers must stretch their skills to cover both design for print and web, as the digital age drives more people to get their news online than ever before.
This was an interesting opportunity for me since, not only was I chief designer at the Eastern Echo when I was a student at EMU, but I am also part of the development team for CrystalType here at Switchback. We partnered with Stunt3 Multimedia to create CrystalType—an open-source, web-based content management & publishing system. Built with Drupal, it is designed to help news providers "meet the growing challenges of 21st century journalism."
The web is definitely a huge part of the next step in journalism, so its great to be able bring these experiences to my work on CrystalType.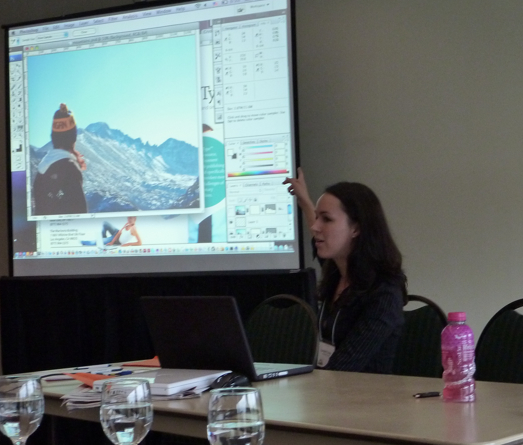 Bookmark/Search this post with